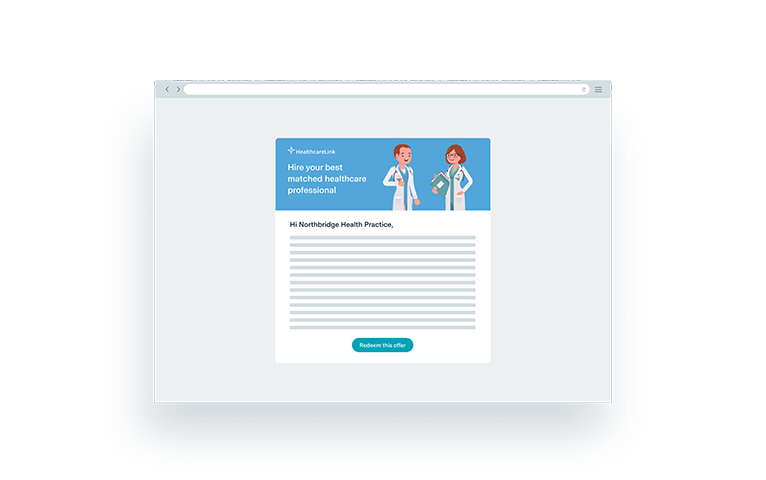 Email Database
Solus EDM – Practice/Practitioner
Email Database
Solus EDM – Health Consumers
Display Ads
Half-MREC (Search)
Description
This is an Advertorial and Display product execution served within a monthly eDM to our opted in provider database. We allow for a maximum of two sponsorship positions per month as sole occupancy.
These can be set up to be served based on a dynamic send basis such as:
Per specialty (GP, Dental, Physio, Chiro etc)
Per State
Creative
Editorial:
Leaderboard:
570 x 150
Max file size 40kb
4px rounded corners with transparent background
Static
Hero Image:
600 x 150
Max file size 40kb
.jpg format
Purpose
Allows partners to engage with Healthengines large practice database who have opted into receiving communication from Healthengine and it's partners. The Practice Solus eDM contains a single advertorial and display leaderboard opportunity providing a unique platform to engage with practitioners from a range of specialties such as Dental, GP and Allied.
Pricing
$2.00 Cost Per Recipient plus GST
Advertise with us
Privacy Statement
We care about the privacy of all patients utilising the HealthEngine website and apps, and do not provide patient, professional or practice details to third parties without explicit permission. Please read our Privacy Policy or Contact Us for further information.